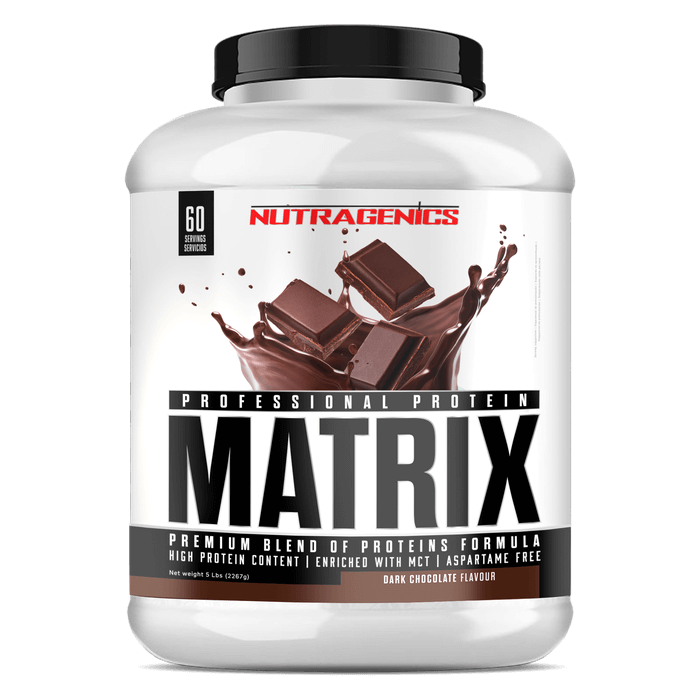 MATRIX - 2.27 kg - Professional Protein Blend
Sale price
€49,99
Regular price
€54,99
Tax included.
Ingredients
SOY protein isolate, whey protein concentrate from MILK (emulsifier: sunflower lecithin), glycine, defatted cocoa powder, MILK protein (micellar casein), flavourings, medium chain triglycerides MCT (coconut oil and gum arabic ), sweetener (sucralose). Allergens: Contains soy and milk. May contain traces of gluten, eggs and crustaceans.
method of employment
Dissolve 40g (1 scoop) in 250-300ml of water or skimmed milk and take after physical activity or during the main meal.
Nutritional information